Handknit Ballyhoo Shetland
Madeline on WHAS-11 Great Day Live
Zeke
Zeke is our resident Border Collie. In addition to being a great family dog, he's our last line of discipline for naughty sheep! There are just some animals we could not pen or move without him, and we're so glad to have a loving, tenacious, helpful teammate!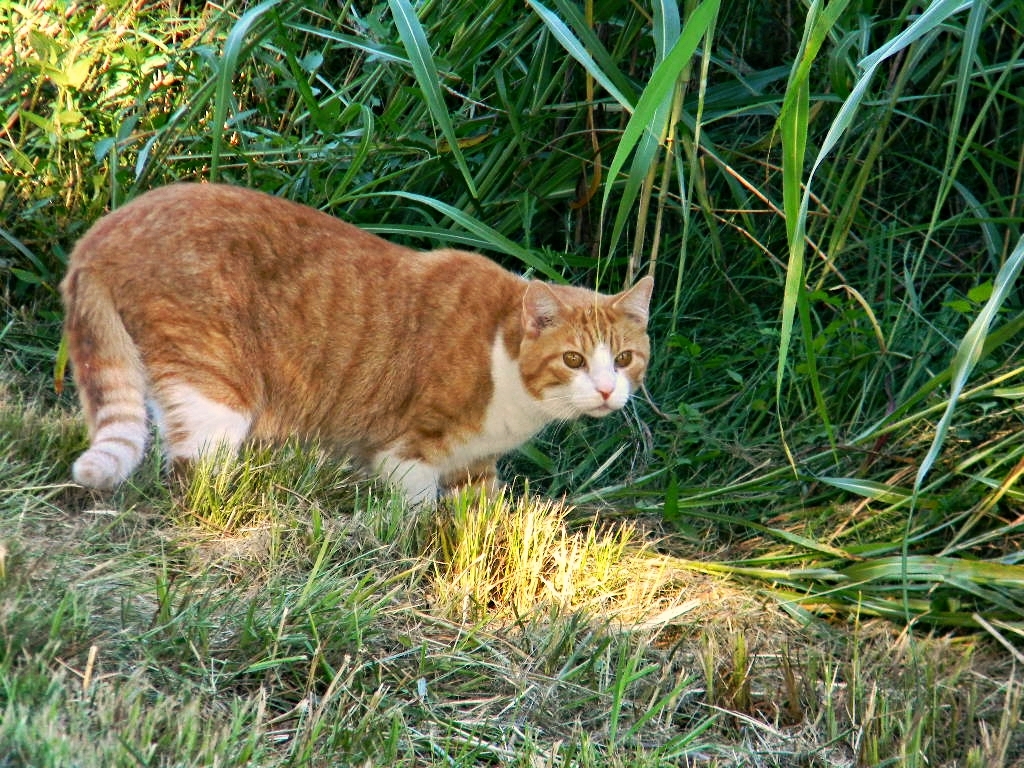 Widget
Widget came to Madeline soon after she moved to Kentucky in 2007. He has been diagnosed with Feline Aoertic ThromboEmbolism, which is 90% fatal, but he doesn't seem to know. He's going on 12 years old and is still an active indoor/outdoor hunter!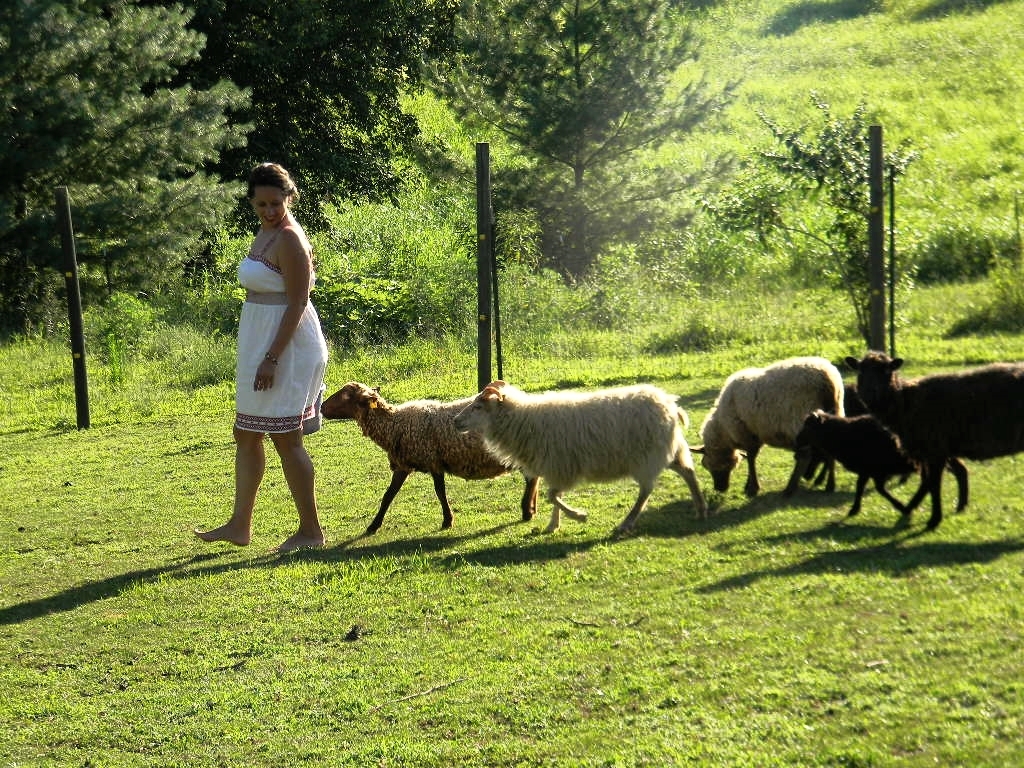 Handspun, hand dyed cashmere
Hoosier Hills fleece competition
Golden Boy tomatoes from Ballyhoo seedstock
A completely homegrown meal
Basil
Basil is from Sommarang Gilroy's last lamb crop. He took 2nd in state and 3rd overall wool ram at 2018 Kentucky State Fair.
Snow on an Icelandic pelt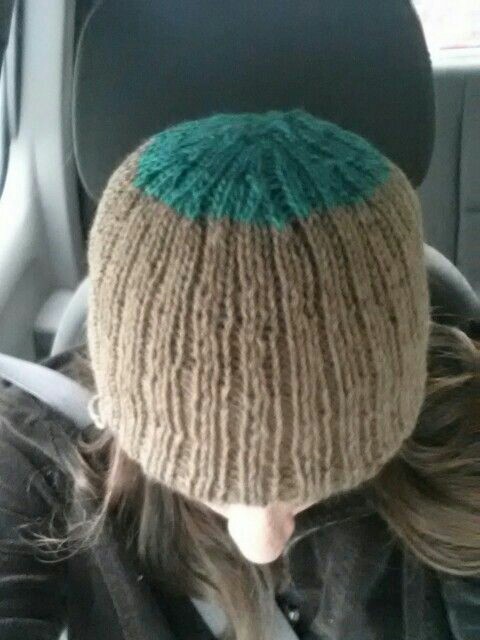 18th Century reenactment at Locust Grove
"Shepherdess" Self-portrait
Natural heart in the Emporium ramp
Mikhail the Sebastopol gander
Muscovy ducks hatched at Ballyhoo
MWH (Retired) Bullet, Caisson Platoon, HHC, 1st Battalion, 3rd US Infantry Regiment (The Old Guard)
Bullet was retired from military service in August of 2010. He had been a stallion for many years; a few of his sons and daughters also work in the Caisson Platoon at Arlington. After being gelded, Bullet joined the Caisson Platoon and was a very successful and integral part of training soldiers and participating in funeral services at Arlington Cemetery.

Bullet was among the first six horses to be offered to the public from the Caisson Platoon. The process was very intense; along with a lengthy application and references I had to send in photos of my property. In August I made a trip to the Caisson training facility at Ft. Belvoir, VA to meet the adoptees. Bullet looked very small compared to the 18h black Percherons beside and across from him. Despite a cougar having been inside the barn the night before, and having not been ridden or turned out for a month, Bullet handled like a dream. Of course, he was the horse most people were interested in because he was the easiest, so I tried not to get attached. After explaining my physical limitations I was assured Bullet was the best horse for me.

The young sergeant who showed me the horses was very honest and gracious. The requirements for a soldier to enter the Old Guard, and furthermore a special Honor Guard like the Caisson Platoon, are very strict. These young men (women are allowed to enter but very few pass the training) work from sunrise to sundown, and someone is stationed with the horses 24 hours a day. Their day begins at 4am and the horses that will be used that day (generally 14-18 out of 63) are bathed and groomed. Their uniforms and tack must be perfect and they may not smile during the lengthy full honors burials in Arlington National Cemetery. They undergo rigorous training and must be able to mount and ride bareback at every gait. Each horse in the Caisson Platoon must become accustomed to different riders, pulling in different teams, crowds, narrow areas, gunshots, traffic, and standing still for long periods of time. Both horses and soldiers play as hard as they work; among the special opportunities they have are riding through the battlefields at Antietem and other Civil War sites.

The Army delayed their decision for an agonizing month! I'd given up, thinking they'd decided against me, when I received both a phone call and an email informing me that I had been selected as the adoptive home for MWH Bullet! Eight members from the DOD convened a board to decide the home of each retiring caisson horse. They graded each adopter's application on a scale of 0-134. I received 6/8 134s and was one of 4 unanimous approvals.

I used B & B Horse Transport out of New Salisbury, IN http://b-btransport.com/homeaboutus.html to bring Bullet home. They were WONDERFUL! I've never had better communication from a hauler and Bullet arrived in great shape. In fact, he was asleep when they went to unload him! They said he was just a sweetheart to haul and if I didn't want him they knew several people who'd love to have him! (Yeah, right!)

Bullet had been moved from the training facility to the barns at Arlington for his send-off. His shoes were pulled (my request), he was bathed, combed, and show sheened, and the soldiers gathered around to say goodbye, many of them giving him hugs. Then, led by a pristine white lead rope, he stepped onto the trailer to enjoy civilian life.

Like any good soldier, Bullet likes his early morning coffee! (No, he's not allowed.) He also has a fondness for tortilla chips. We give rides on him every Shearing Day and it fills me with joy to see my gentle giant being tender with children. "He's so big!" "Look at his feet!" "When I grow up I'm going to be a farmer so I can take care of your horse!" Great plan, kid! There was the little boy who wanted desperately to ride him: "Only you have to help me because I'm not so good at telling things where to go."